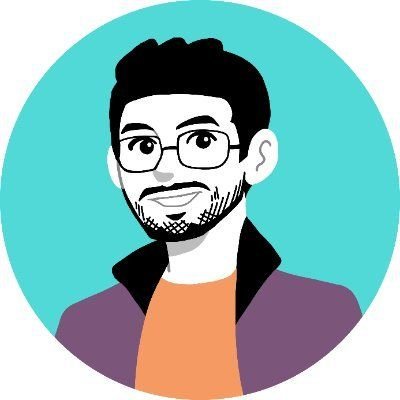 Upen
Founder, Micro SaaS HQ
Music and Songs industry is old and may appear to be a crowded niche without opportunities. However, this is not the case and many opportunities exist.
For example,  
SongBox
, started 2 years ago, hit $1500 MRR in 2 years. Similarly,
Volt
  launched in 2021, reached 100K free users in 5 months and started monetizing.
Micro SaaS Ideas around Music, Songs & Events
Idea #1 - An All-in-One tool to Manage the Music Business
There are a lot of things that need to be done in the music industry before a song is officially published by popular players. Some of the things that businesses need help in this space are - 'Audio processing, Managing audio files, managing video files, managing royalties, managing platform rights for music, etc'.
Create a Micro SaaS solution that helps this process and handles all of this under one solution where companies can upload video, audio tracks, add tags, manage rights and release dates. For example, 
Reprtoir
 in this space is making $100K/year
. 
As an additional feature, in fact, you can convert this into a mini CRM for music companies.
Idea #2 - Sharing Music Privately and Analytics Over Who is Listening to the Music
Many artists compose music and send it to companies, audition agents, and wait to get a call. But they will not have any clue on if someone listened to their songs/music or how many times the track has got listened or how much portion of the songs is listened to. For musicians, this is important data for various reasons.
Create a Micro SaaS solution around this where musicians can upload their songs or music and get a unique link to share. You should build analytics on top of these unique links and gather data around - when was the link clicked, where was the song listened from, how many times was the song listened, how much portion of the song was listened to.
Idea #3 - Micro SaaS Tool for Indie Performers
For individual performers who go on tours to do musical activities at various places, there are a lot of things that are needed. A single view of the calendar with dates, available slots, etc is a big requirement for these busy folks. On top of that, they also need to handle, agreements, payments, etc as well after every session is booked.
Create a SaaS around this where musicians can publish the schedule, receive a booking request, accept the requests, send/sign the agreements, and receive payments. The tool should be extremely simple and also should provide sharable public links where the schedules can be seen and sessions can be booked with pre-configured minimum advance amounts.
As an add-on, create a small website builder for musicians where they can create a simple website with the dates, testimonials, and display prior work.
Need more ideas around Music, Songs & Events products, technical chops to implement these ideas and marketing chops to validate these ideas?
Along with ideas around Music, Songs & Events products, you get an additional 800+ profitable ideas in 80+ niches here at Micro SaaS Ideas
---