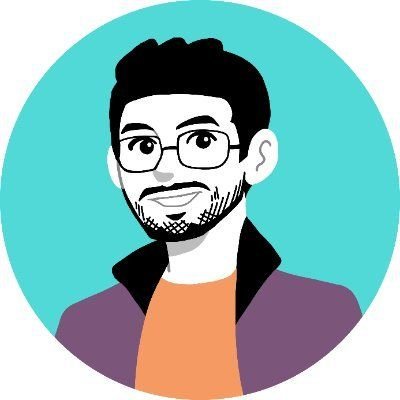 Upen
Founder, Micro SaaS HQ
Personalized Sales Videos:
Personalized sales videos are a highly effective sales tool. Personalized videos have a much higher click-through rate than generic, non-personalized videos. This is because personalized videos are tailored to the recipient and are more engaging and relevant to their needs, increasing the chances of them taking action. The demand for personalized videos is growing rapidly and customers expect a personalized experience. Personalized videos are a brilliant way to deliver that rich experience. Many businesses, especially those in the B2B space, are recognizing the effectiveness of personalized videos and are looking for solutions that can help them create these videos quickly and easily. Many businesses struggle to create personalized videos, either because they don't have the expertise or the resources to do so.
By building a Micro SaaS that offers an easy-to-use platform for creating personalized videos, you can provide a solution that solves a real pain point for these businesses. Sendspark.com and Pitchlane.io are two good examples of this niche. In 2022, Sendspark reached $490.7K in revenue. LemList.com is another example of this niche generating millions of dollars in revenue. Also, see SellScale.com , getluna.dev, and ReachOut.ai powered with AI in the same space.
AI-Powered Assistant for Sales Teams:
By leveraging the power of AI, you can create a SaaS solution that provides intelligent and personalized assistance to sales teams, enabling them to close deals faster, increase revenue, and improve customer satisfaction. The AI-powered assistant could offer features such as lead qualification, personalized product recommendations, automated follow-up messages, and sales pipeline management. By providing these features, you can help sales teams focus on high-priority tasks and reduce the time spent on repetitive tasks. For example, Ravyn.app is a brilliant AI-assistant app for sales teams for capturing insights to grow revenue and deepen relationships.
 Ravyn automatically handles lead tracking, enriching leads with information from the internet to help the sales team build a better relationship with leads. Ravyn also handles note management that comes with AI summaries. Ravyn.app hit $553.3K in revenue in 2022. Sybill.ai and Momentum.io are a few more examples in this space but primarily around AI summaries for Sales calls. Founded in 2020, Sybill received $1.6M in funding.
Sales Commissions Software:
Companies often struggle to manage their commission payouts manually, which can lead to errors, disputes, and unhappy sales reps. By building Sales Commissions Software, you can provide the required solution that automates the process, streamlines workflows, and helps companies keep their sales reps motivated. To build Sales Commissions Software, you need to understand the commission structures and calculations used by different businesses. So, if you are new to this, please spend time studying how the traditional sales commission process works.
You'll also need to integrate with popular sales platforms like Salesforce, Hubspot, and Zoho. Your software should allow companies to set up and customize their commission plans, track sales performance, calculate commissions accurately, and generate reports. Additionally, you can add features like gamification, leaderboards, and real-time dashboards to keep sales reps engaged and motivated.
Companies are usually willing to pay for tools that simplify their operations and help them grow revenue. You can adopt a subscription-based pricing model and charge a monthly fee based on the number of sales reps or the volume of sales. To give you some examples, ElevateHQ.so founded in 2021, raised $1.1M in funding. SalesCookie.com reached $389.1K in revenue in 2022.
Need more ideas around tools for sales ,technical chops to implement these ideas and marketing chops to validate these ideas?
Along with ideas around sales related products, you get an additional 1000+ profitable ideas in 90+ niches here at 
Micro SaaS Ideas
---